Hi~~~! I'm mi! 😯
This time, I would like to write about good points and bad points of working in Japan. In addition, I'm gonna introduce my previous job in Tokyo!
I used to work at 2 places in total in Japan. Anyone  interested in work environment in Japan, would you read this article?
How to find a job??
We usually search job in the internet!!There are various job searching site in the internet.
Search in the internet.
Some of company hold guidance about hiring.
Apply for the job in the internet.
You will be required your resume.
If you pass the document screening, you will be required to go to the interview. (1~3 times)
If you pass the interview, they will call you.
Start working!
Basically you had better wear outfit for business such as suits or jacket when you go to the job interview. You should bring a pen and notebook.
In the case of some part time job interviews, you might not be required to wear formal outfit. Also after applying, you might just be require to go to the interview with your resume. It depends on the case.
There are various ways of working
As you can see below, Japan has mainly 4 types of employment.
 
Permanent staff

(正社員)

Contract staff

(契約社員)

Temporary staff

(派遣社員)

Part time staff

(アルバイト)

Length of working time

Full time, permanent

Almost full time, limited

You can choose, limited

You can choose,  unstable

Advantages

Stable, good welfare, get a bonus

Almost same as permanent staff

Flexible, can take holiday more easily

Flexible

Disadvantages

Overwork, inflexible

Inflexible

No bonus

unstable

Wage

◎

◎

○

○△
I had worked as a part time staff at a family restaurant and as a permanent staff at a travel agency. I will write about my previous job.
Working at a family restaurant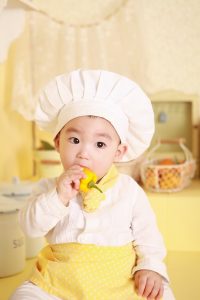 I had worked at a family restaurant for about 4 years since I was a first year university student.
Not as a waiter, as a kitchen hand.
Why did I choose a kitchen hand??
I preferred not to communicate with customers, because I was shy. 😯 Most of kitchen hands in the restaurant were men. Also I just had curious about how to cook in a restaurant.
The most important reason why I chose a restaurant job was I wanted to eat meal for discounted price. omg.
Kitchen hand was very busy but interesting!
At first, I applied another family restaurant and went to the interview, but I failed. Secondly I tried this restaurant, and I passed.
I had to remember how to cook all menus. When I forget how to cook, coworkers always helped me.
There were 3 positions such as ①salad, dessert and pasta position ②hamburg and steak position ③dish washer.
I was mainly salad,dessert and pasta position. It was hard to remember how to make some parfait.
During lunch time and dinner time, 3~4 people work at the kitchen, because the order never stopped. At other time, 1~2 people work, when suddenly I got many order alone, I got into a panic.haha
My colleagues were nice and kind, I could eat whatever I wanted at a discounted price, and the shift was flexible.
How much could I earn??
The salary was 1,000 yen per hour.
I worked 5hours a day, 3~4 days a week.
I earned 15,000~20,000 yen a week! For a university student, this income was helpful.
Working at a travel agency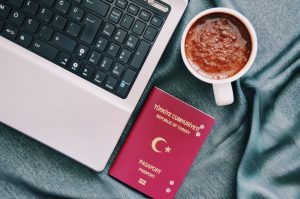 After I graduated my university, I joined a big travel agency. As I wrote about it in "MI PROFILE", job hunting was very hard.
I submitted my resume to many companies (about 100 companies) and then went to the job interview many times(about 50 times).
I passed 4 job interviews and I chose this company.
In 2015, it was difficult to find the suitable permanent job for students. Nowadays I think it's getting easier.
Why did I choose a travel agency??
Because I love traveling!! It's simple.
I heard that travel agency is a hard job but the salary is not really high. I knew it, but I chose this industry.
The wage is about 20,000 JPY a month and overtime payment. I could get bonus twice a year as well.
Domestic Travel Planning Division
First, I was assigned to Domestic Travel Planning Division. Before starting job I have been taken a lecture about this job for 2 weeks.
I was only one new staff and the youngest. Everyday my co-worker who was older than me taught me how to work there next to me. I really appreciated it.
The problem were I had to work overtime almost everyday. I usually worked 9:00am to 10:00pm. It was soooo stressful for me.
In addition, I didn't get on with my two of boss. Everyday I couldn't understand what they said and why they said. What they said was usually unreasonable.
Overseas Travel Support Division
Secondly, I was assigned to Overseas Travel Support Division.
The leader of my team usually taught me how to work. As I got to work well, I got too many tasks.
I had supported about 100 trips constantly. For example, a school trip with 10 students, another school trip with 100 students, a company trip with 200 employees, and a concert of some singer with 1000 fans,,,.
It was a heavy responsibility. I usually had to work overtime because of too many tasks.
Co-workers are nice, we talked a lot about job and had lunch together. They helped me many times when I was tired.
I had stress, but I learned a lot of things
It was very hard to work at this company, but I really learned a lot of things about business manners and traveling.
Good points and Bad points about job in Japan
Below is my opinion according my experiences. Of course some of them depend on companies.
Good points
There are
many kinds of job
in Japan. These days I see a lot of foreigners working at restaurants, supermarkets and convenience stores.
There are
various ways of working
such as a permanent staff, contract staff, temporary staff, and part time staff as I wrote before. You can choose.
Salary is basically
 stable.
Good welfare
. ex.insurance.
You can get
transportation expenses
(mainly for permanent staff).
Good education system
. You can take training for new employees.
Good team work
. Help one another.
Bad points
Working over time
 is common. They are strict about time to start working, not strict about time to finish working. Someone working for long time is seemed to work hard.
You
can't get a long vacation.
You
can't get holiday easily
. (mainly for permanent staff)
Too many
meeting
s are
waste of time
.
Working is the most important, private life is the next.
Lack of employee
. It causes working over time.
Do you know "
karoshi
"?? This means death by working too hard. It's famous Japanese in the world.
Someone who can work well has to help someone who can't do it. Even if you work a lot, it means your salary is
same as those who don't work well.
Wages are in proportion to
seniority
. Those who have worked for long time will be higher position  and get higher wages.
What do you think about working in Japan??
When it comes to job in Japan, there are good points and also bad points.
Actually I prefer not to work as a permanent staff in Japan any more( ;∀;)
A permanent staff has to be very responsible and has to work a lot.
We have many choices about job! You can choose whatever you want 😉