Konnichiwa~(Hello), Watashiwa(I am) mi(my name) desu(the end of a polite style word)!
I'm going to introduce Hokkaido prefecture in Japan today. I am from Sapporo, Hokkaido as I wrote in MI PROFILE. I had lived there for 18 years and have been to many places in Hokkaido.
Hokkaido is one of the most famous sightseeing place in Japan. There are beautiful nature, lots of  fresh ingredients and many hot springs!
Even I live in Tokyo, I always miss Hokkaido. I usually go back to Hokkaido once 1~3 months.
Do you know how big Hokkaido is!?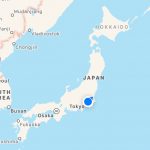 Hokkaido is the northernmost prefecture of Japan.
As you can see, Hokkaido is the biggest prefecture in Japan. It accounts 22 % of Japan.
Hokkaido has 13 airports. The biggest airport is New Chitose Airport nearby Sapporo.
Hakodate(west) to Nemuro(east) is 662 km which takes 8 hr 40 min by a car.→
(6 days by walking haha)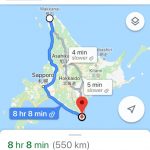 ←Wakkanai(north) to Erimo(south) is 550 km which takes 8 hr 8 min by a car.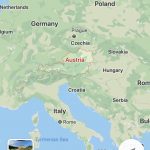 Hokkaido is almost as large as Austria in Europe.→
The best 11 places you must go in Hokkaido!
Sapporo 札幌
Sapporo is the capital city in Hokkaido. Beautiful Odori park is located in the center of Sapporo.
You can do shopping, sightseeing, eat a lot, and drink a lot there. Sapporro soy source ramen is popular.
There are a lot of delicious food, let's check it up, too!
Otaru 小樽
Otaru is a nostalgic city next to Sapporo. The canal is very romantic. Famous for glass, music boxes and fresh seafood.
Noboribetsu 登別
Noboribetsu is very popular hot spring area in Japan. There are a lot of hot spring hotels. The spring quality is strong. This is good for your beauty and health.
Asahikawa 旭川
Asahikawa, the second largest city, is located in the center of Hokkaido. Famous for Asahiyama zoo. You can see many kinds of animals such as polar bears and penguins. Asahikawa miso ramen is delicious.
Biei  美瑛
Biei is south from Asahikawa. You can see beautiful flower gardens and hills. The blue pond is nice place as well. Driving is the best way to visit.
Furano  富良野
Furano is south from Asahikawa. You can see wonderful flower gardens as well. Melon is really delicious. You will never be able to forget the taste of this melon.
Tomamu トマム
Tomamu is south from Frano. The most wonderful landscape is Unkai Terrace of Hoshino Resorts Tomamu. If you are lucky, you can see sea of clouds from this terrace. It's like a heaven. In winter, you can go skiing and snowboarding.
Niseko ニセコ
Niseko is located in the west of Sapporo. If you would like to go skiing or snowboarding in winter(on December to March), Niseko seems to be the best place in Japan. Snow is sooo soft and fine. In summer(on June to September), there are many kinds of activities such as a ballon and rafting.
Hakodate 函館
Hakodate is a historic city. Goryokaku park is a beautiful famous park. In spring(on May), you can see the perfect view of cherry blossoms. Famous for fresh seafood and solt ramen.
Kushiro 釧路
Kushiro is located in the east of Hokkaido. There are Akan lake, Mashu lake, and Kushiro Marsh. You can see Japanese crane and Marimo (moss ball). Robata yaki (Japanese BBQ style) of fresh fish is originated in Kushiro.
Shiretoko 知床
Shiretoko, known as a world heritage, is located in the east of Hokkaido. Magnificent nature will overwhelm you. Amazing Drift ice, Goko lakes(=Five lakes), and waterfalls. Driving a car is better.
How many days does it need to enjoy in Hokkaido??
The answer is you need at least 4 days!! If you have time, I think you need 1 year to know Hokkaido. haha
If it's difficult to stay for a year, I'm going to suggest some travel plans for visitors.
Model plan for 4 days : ①Sapporo, Otaru, Noboribetsu /②Sapporo, Otaru, Biei, Furano, Asahikawa
This is the shortest plan that I suggest. Plan① is not hard schedule, you can relax. While you can go to more places in plan② than plan①. In Winter, ① is better.
Day
Area
Things to do
1 day
New Chitose Airport

→Sapporo

Walk around the Sapporo city. Eat and drink at Susukino(down town of Sapporo).
Stay:Sapporo
2 day
Sapporo→Otaru

→Sapporo

Walk around the Otaru city until night, and come back to Sapporo.
Stay:Sapporo
3 day①
Sapporo→Noboribetsu
Relax at Noboribetsu hot spring.
Stay:Noboribetsu
3 day②
Sapporo→Furano

→Biei→Asahikawa

See Shikisai no Oka and Farm Tomita, eat Melon.
Stay:Asahikawa
4 day①
Noboribetsu

→New Chitose Airport

Go to hot spring and eat delicious breakfast in the morning, after that buy souvenirs at the airport.✈
4 day②
→Asahikawa Airport
Go to Asahiyama zoo, then go to the airport.✈
<Plan ①>You don't have to rent a car. You can take a train or bus.
<Plan ②>You can take advantage one day tour to Biei, Furano and Asahikawa from Sapporo. If you don't want to drive a car, it's useful.
Model plan for 1 week : Asahikawa, Biei, Furano, Sapporo, Otaru, Hakodate
If you have one week to travel, you can go to the center of Hokkaido to the south of Hokkaido!
Day
Area
Things to do
1 day
 
Asahikawa Airport→Asahikawa city
Go to Asahiyama zoo.
Stay:Asahidake hot spring
2 day
 
 
 
Asahikwa→Biei
See Shikisai no Oka and the blue pond.
Biei→Furano
Eat Melon, See Farm Tomita.
Furano→Sapporo
Eat and drink at Susukino(down town of Sapporo)
Stay:Sapporo
3 day
 
Sapporo
Walk around Sapporo city, Eat jingisukan(local style of lamb BBQ) .
Stay:Sapporo
4 day
 
Sapporo→Otaru
Buy souvenirs, walk around the Otaru city.
Stay:Otaru
5 day
 
Otaru→Hakodate
Take a rest at hot spring in Hakodate.
Stay:Haokodate Hot spring
6 day
 
Hakodate
Walk around Hakodate city, see the night view from Mt.Hakodate.
Stay:Hakodate
7 day
→Hakodate Airport
Eat delicious breakfast at Hotel La Vista. Then go to the airport.✈
It's better to rent a car.
Other plans depending on your purpose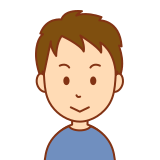 I want to go skiing or snowboarding in Winter!!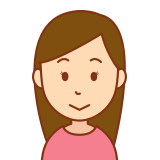 I want to do nature activities in Summer!!
→  Niseko is good place.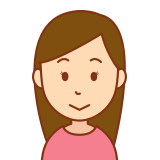 I want to see the sea of clouds..!
→ You can see it in Tomamu!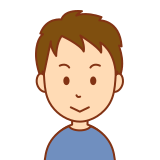 I want to see a lot of nature!!
→ The east of Hokkaido such as Kushiro and Shiretoko has lots of beautiful nature.
Tips of traveling Hokkaido
Winter is so cold! Wear
warm outfit
. Heat tech, you can buy it in UNIQLO, is necessary. Even in Summer, it's usually cold at night.
Rent a car in advance
! I recommend to travel in Hokkaido by a car. I think it's easy to drive because the road is basically wide. Be careful that other cars usually drive with high speed. Also watch out for wild animals such as deer.
List up what food you want to eat
before you visit, because there is too many delicious food to eat. You can't eat all even I had lived for long time, I still have a lot of food that I want to eat.
"
Seicomart
" is a convenience store in only Hokkaido. Most of Hokkaido people often go there. We call "Secoma" for short name. They have a inside kitchen, you can buy fresh rice bowl(onigiri), bento box, pasta, etc…
Hokkaido souvenirs
Hokkaido has a lot of famous snacks and sweets for souvenirs. I introduce some.
ROYCE' (Melty chocolate)
Shiroi Koibito (means a white lover, langue de chat with chocolate)
Jaga Pokkuru (like a fried potato but more crispy)
Kaitaku Okaki (rice crackers with various flavors)
I love all of them! Hokkaido has more souvenirs. Come and choose whatever you like!
Thank you for reading this article. If you have some questions, please comment or contact me. I'm willing to tell you about Hokkaido.